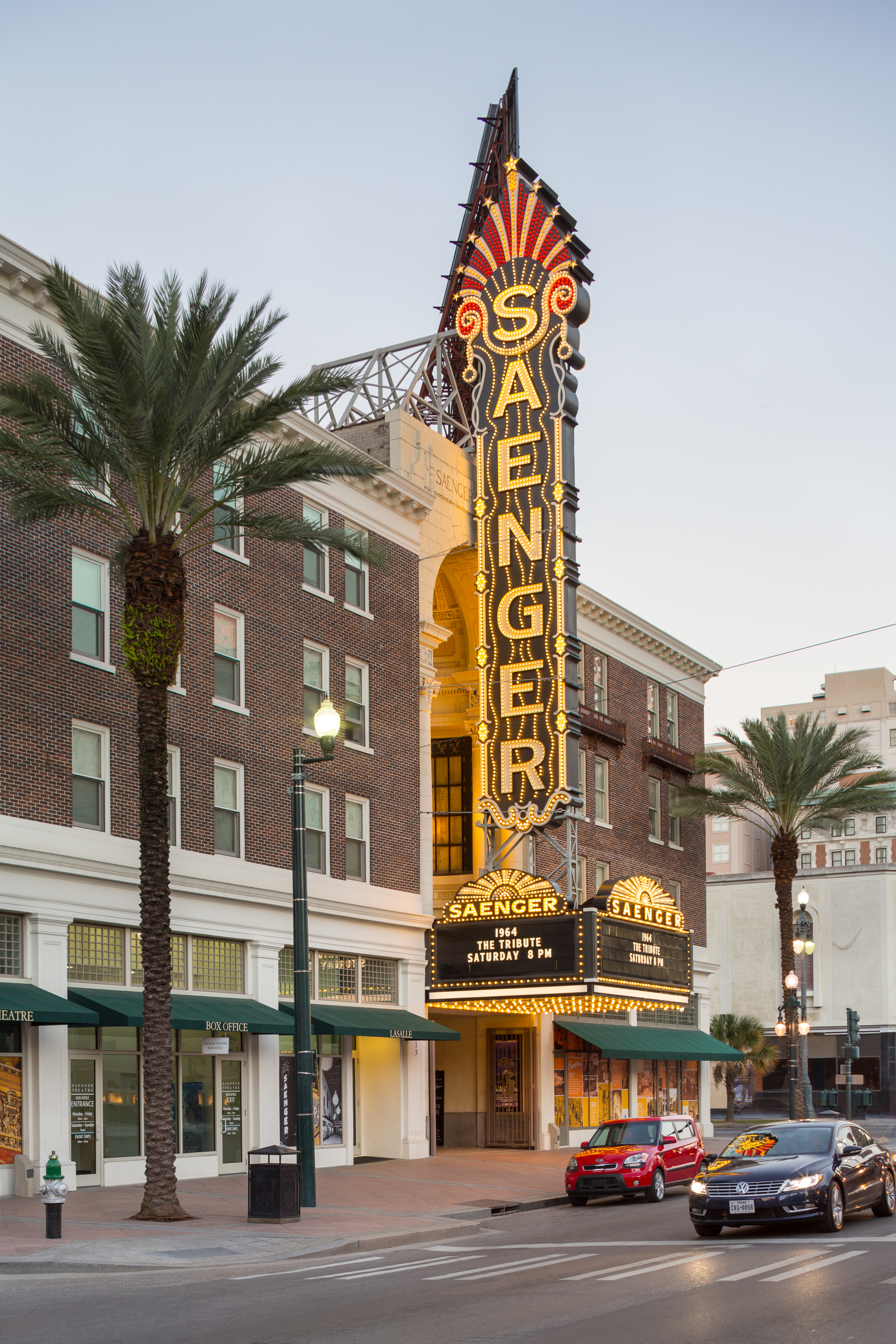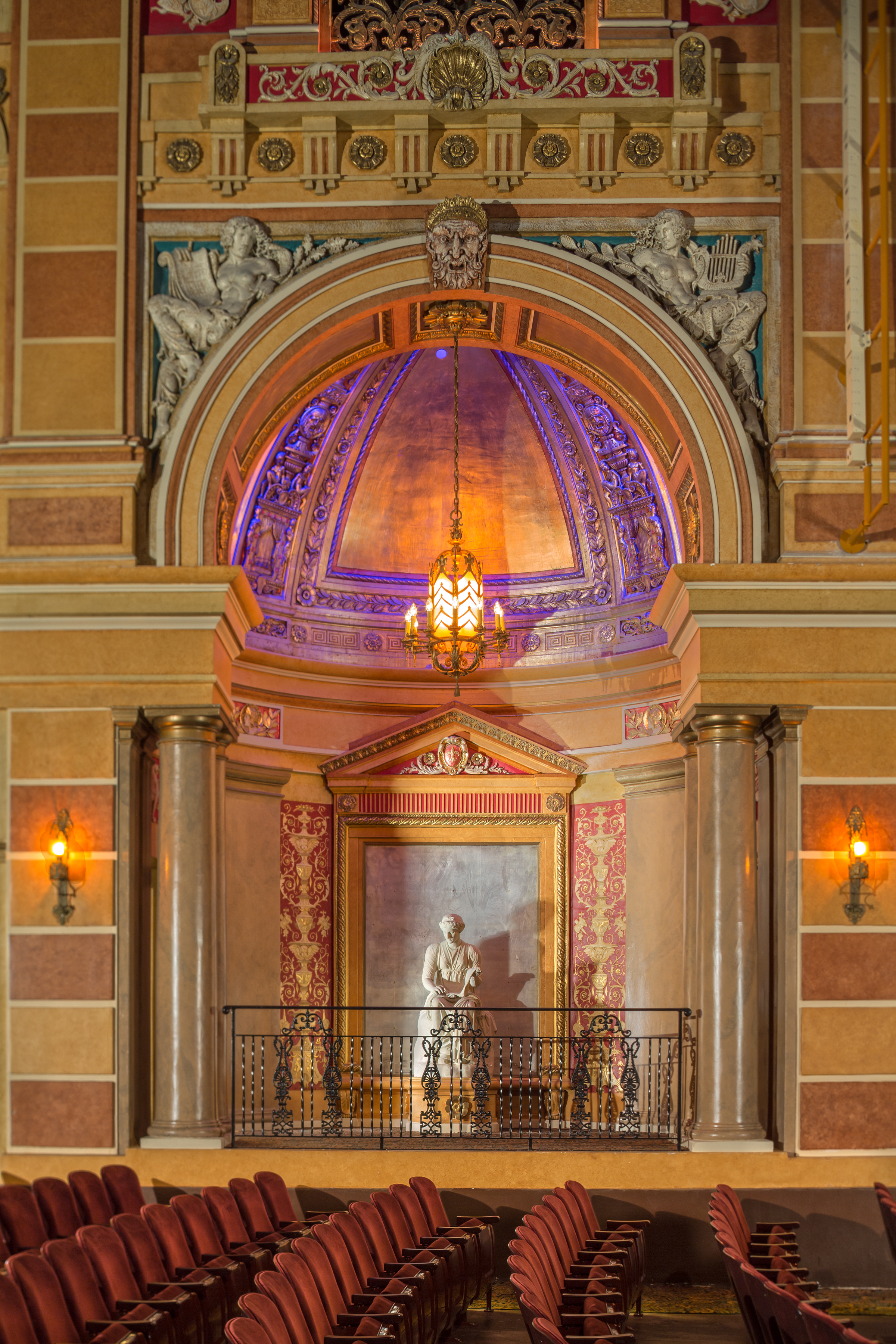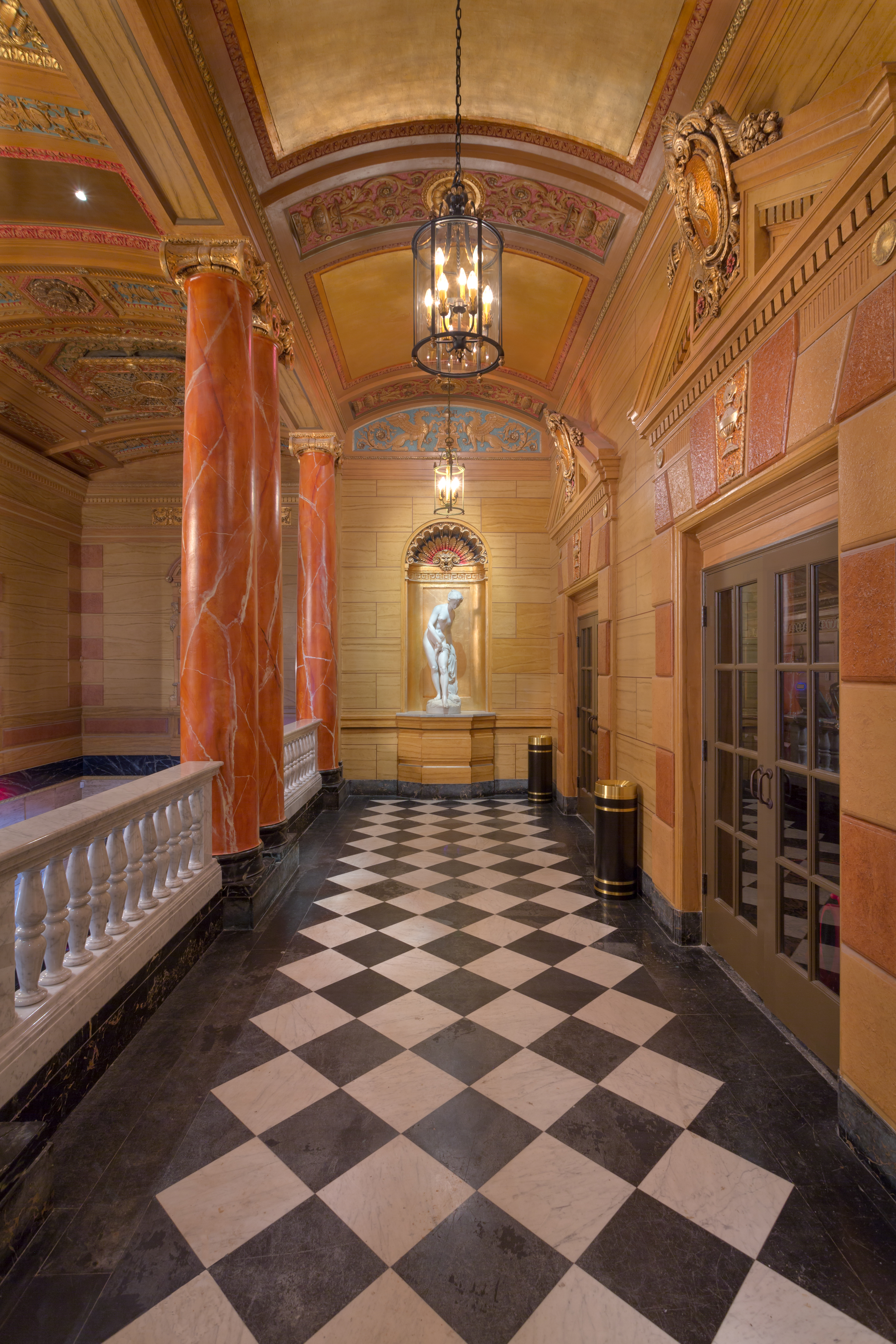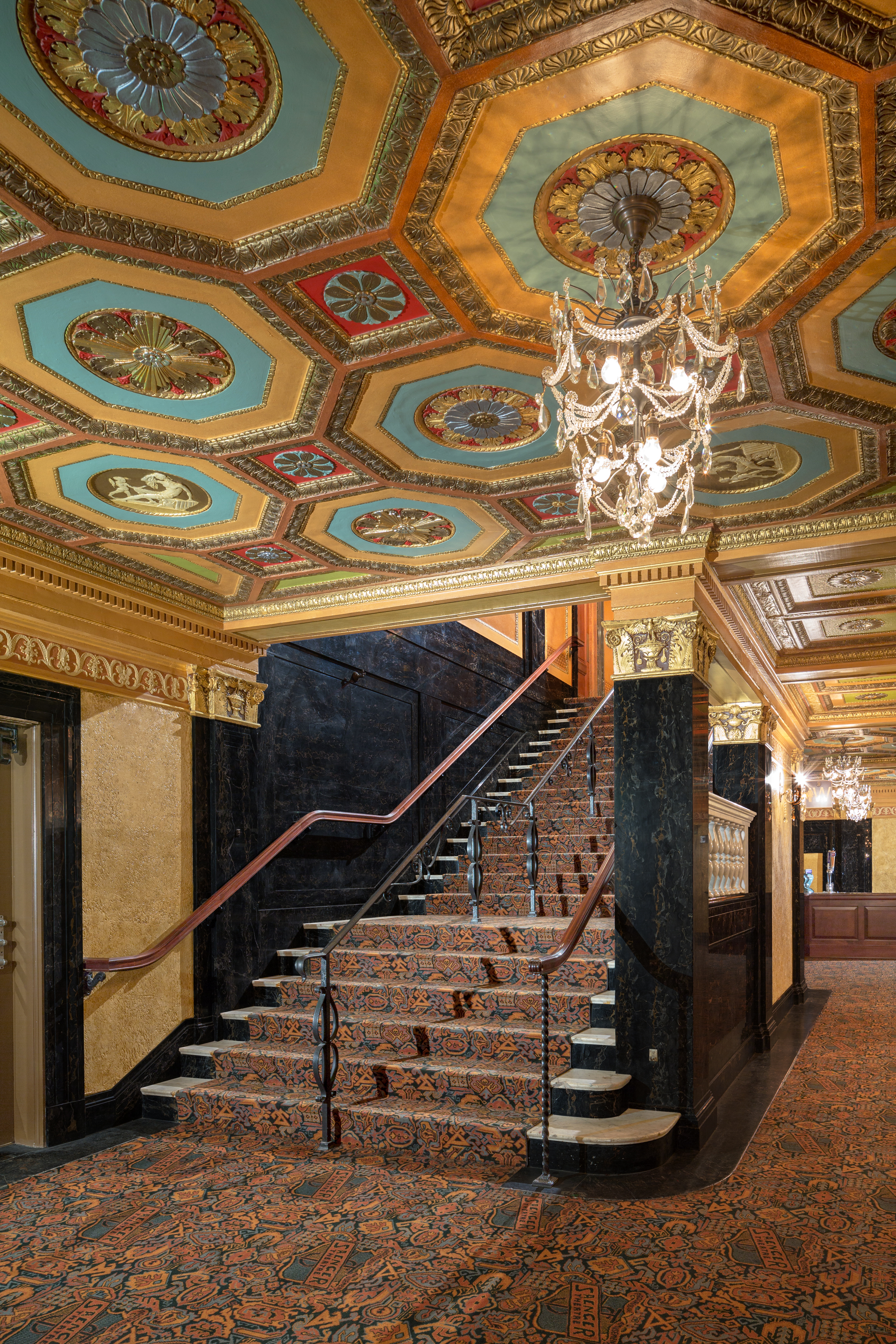 Saenger Theatre
New Orleans, Louisiana
The Saenger Theatre restoration embodies the best practices of historic preservation and achieves a new standard in urban development aimed at economic growth by providing a fully functional, multi-purpose performing arts facility. The theatre is an historic landmark and is a contributing historic building in what is one of the nine New Orleans historic districts.
Opportunity
Designed by the architect Emile Weil, the Saenger Theatre was constructed in two phases: the first phase included the Canal Street entrance and east-west arcade (1924), and the second phase included the cross (north-south) arcade and the theatre (1925 and 1927). The 4000 seat, atmospheric style theatre was completed in 1927 and was designed to attract a variety of performances including silent movies, drama performances, and musical performances by the Saenger Grand Orchestra and the 2000-pipe, Robert Morton theatre organ. This Atmospheric landmark was almost lost when storm waters from Hurricane Katrina rose eight feet above the stage, requiring immediate attention to save intact historic material. While pumping out flood water and ventilating the interior for almost a year, the owners formulated a recovery program using expanded federal and state preservation tax credits, New Market tax credits, and state tax credit programs aimed at the economic recovery of the cultural and entertainment arts.
Creation
The core of the project was the rehabilitation of the historic theatre, including public interior arcades, foyers, lobbies, and the audience chamber. The impressive exterior facades with its decorative masonry, terracotta elements, sidewalk canopies, and wrought iron work were also rehabilitated and new marquees, poster boxes, and storefronts were designed and executed in a manner resembling the original elements. Working under the Secretary of Interior's Standards for the Rehabilitation of Historic Buildings, the historically significant spaces and their finishes were meticulously studied to determine the best process for rehabilitation. Historic photographs were often utilized as a guide to the appropriate design solutions. The theatre work also included improving the patrons' comfort and overall experience. To this end, the seating lay-outs, acoustics, lighting, and front of house facilities were upgraded. The soft finishes in the theater, including the carpet, drapes, wall, and seat coverings were produced by specialty fabricators and the historic, ornamental lighting was restored, re-lamped and reinstalled. Any changes to the interior, necessary to accommodate handicap access, enlarged public facilities, and building code compliance, were designed and executed with a minimum impact to the historic fabric.
Owner: Saenger Theatre Redevelopment Company, LLC, c/o David Anderson
Completion: 2013
Size: 77,000SF
Cost: $36M
AWARDS: 2014 Louisiana Landmark Society Award for Excellence in Historic Preservation