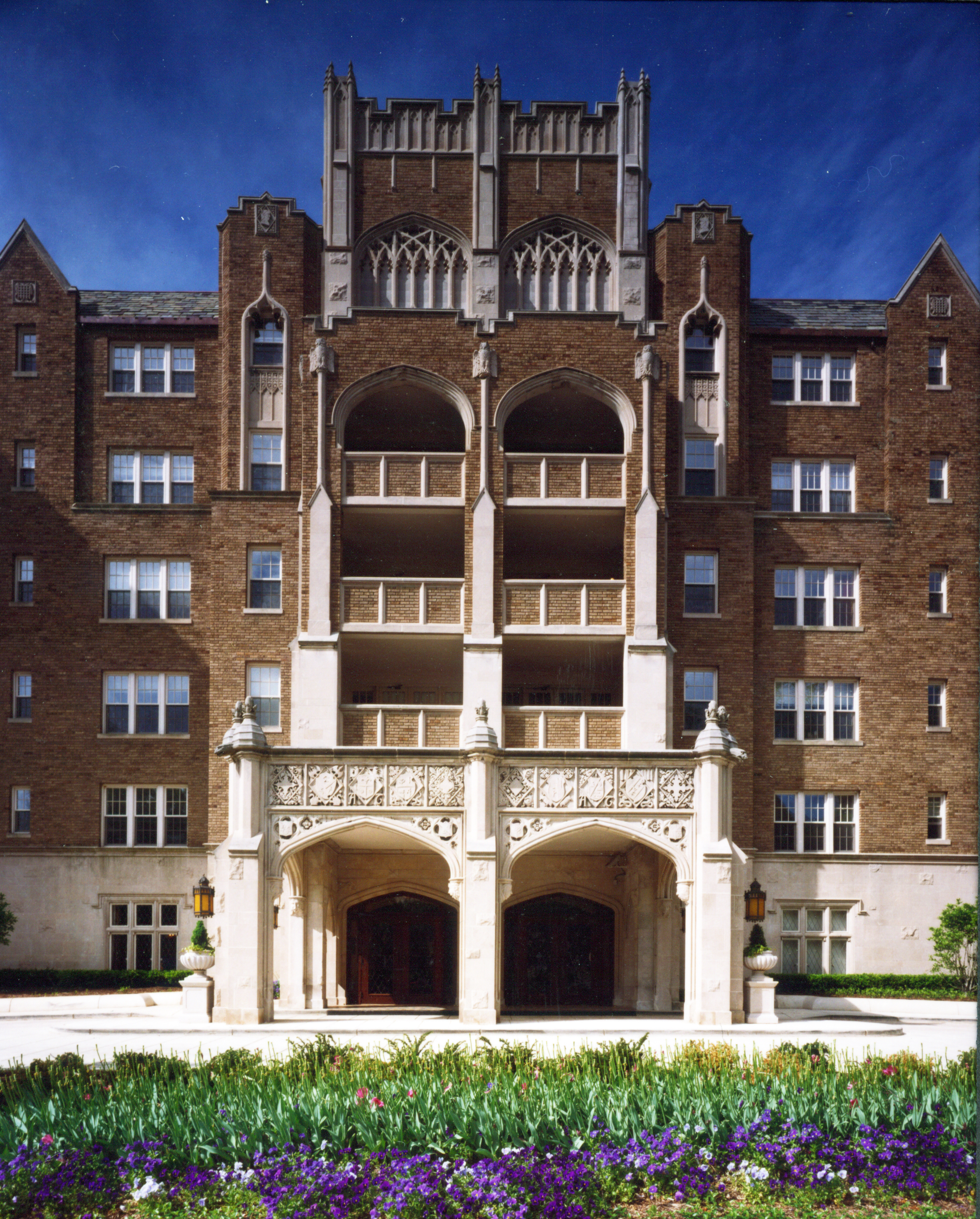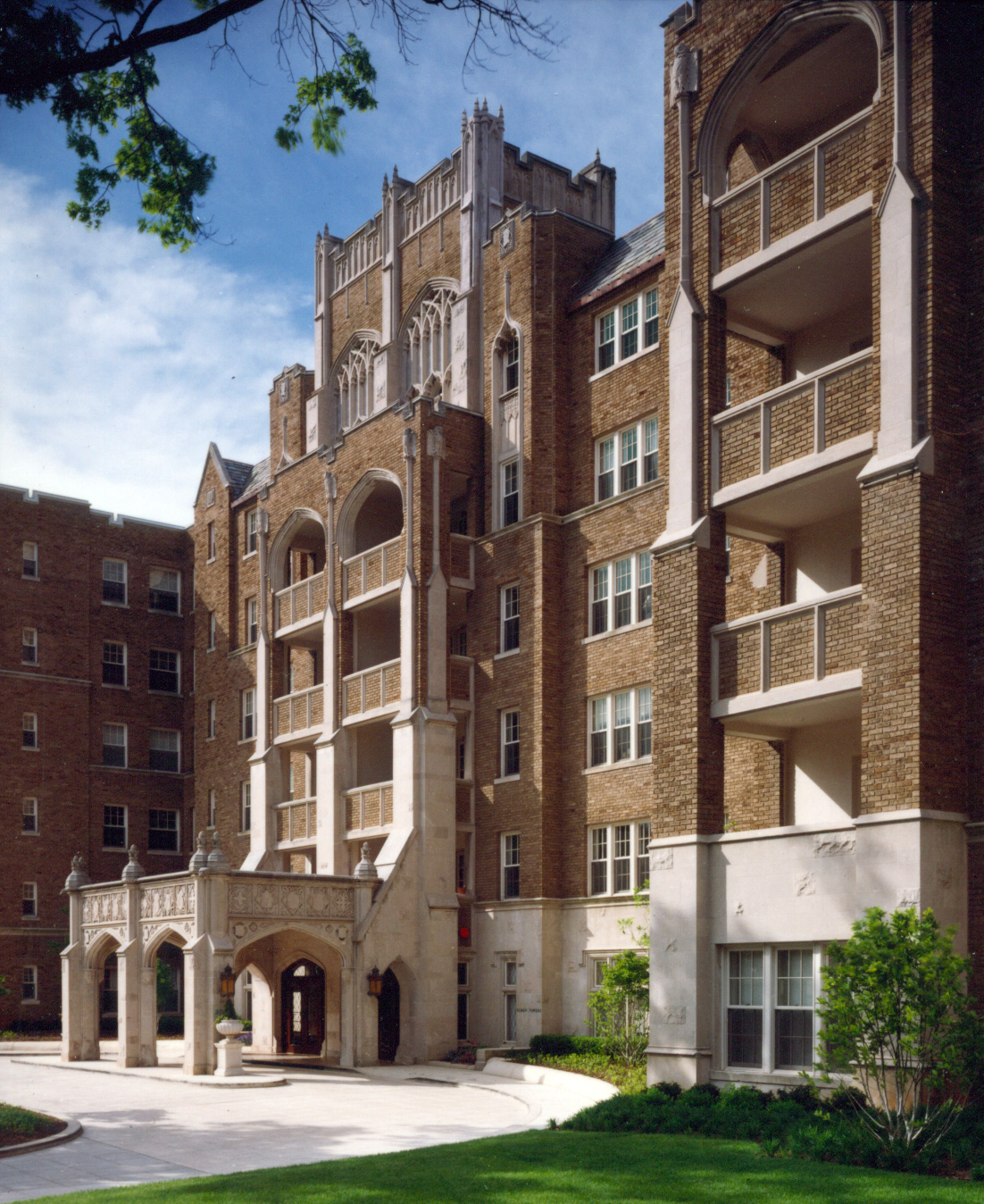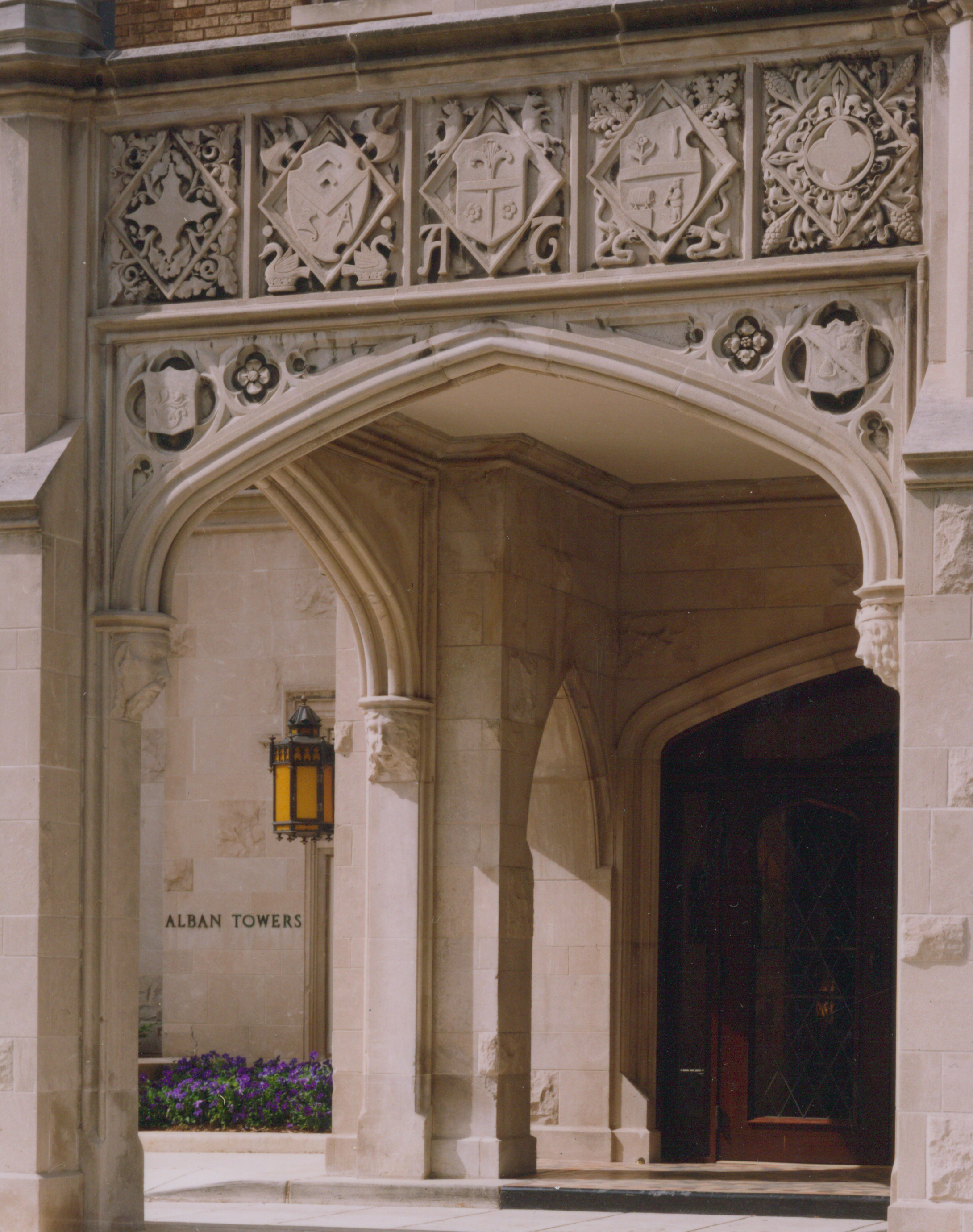 Alban Towers
Washington, dc
The Charles E Smith Residential Realty Companies commissioned Martinez+Johnson Architecture to design and execute the Historic Preservation Program for this project which included façade restoration, the restoration and adaptive reuse of interior public spaces, and the design of individual apartment units of which there are dozens of types due to the layout and structure of the existing building. Our scope of services grew to include the subsequent renovation and restoration efforts.
Opportunity
Located across Wisconsin Avenue from the National Cathedral, the c1929 building is a registered landmark, both for its exterior and interior architecture. As such, the project was a Historic Preservation Investment Tax Credit effort and a strong program and proven track record working with the Historic Preservation Office of the DC Office of Planning and the National Park Service was necessary for its success.
The Design Team sought to understand the building's social and historical context in the design. Part of the challenge of the project was to modernize the building without affecting the original character. Examples of these situations are the architectural and fabrication of replacement suite entry doors that meet current accessibility standards. Other significant issues involve the restoration and consolidation of original materials such as limestone, brick, plaster, and tile and the sensitive replacement of historic doors and windows that were demolished prior to the current building ownership.
Creation
On the interior, M+J advised on over 200 units with several distinct layouts, inclusive of unit furnishings, finishes, and equipment. The main lobby and other historic public spaces were restored to their original condition, and building amenities were added for resident comfort. Such spaces include a fitness center with weight and cardio-machines, a lap pool, and locker rooms, a business center, and an underground parking garage. M+J's scope of work on the exterior included window replacement of thousands of windows (which were reconstructed through photographic evidence and consultation with the Park Service), masonry opening repair, and the strategic introduction of flashing and waterproofing. An elaborate carved limestone porte cochere was carefully enlarged to accommodate contemporary automobiles.
Owner: charles e smith real estate c/o steve thompson
Completion: 2001
Size: 250,000SF
Cost: $22M
AWARDS: 2001 AIA | DC – Extraordinary Achievement in Historic Resources
2001 Associated Builders and Contractors – Excellence in Construction Historic Restoration
2001 Multi-Family Executive Award – Resort / Luxury Project of the Year
2003 Washington Business Journal, Real Estate Award – Historic Preservation
2005 WASHINGTON, DC MAYOR'S AWARD BUILDING AWARD FOR EXCELLENCE IN HISTORIC PRESERVATION
2005 NAHB Multifamily Pillars of the Industry Award – Best Rehabilitation of an Apartment Asset
2005 freddie mac – best multifamily community of the year